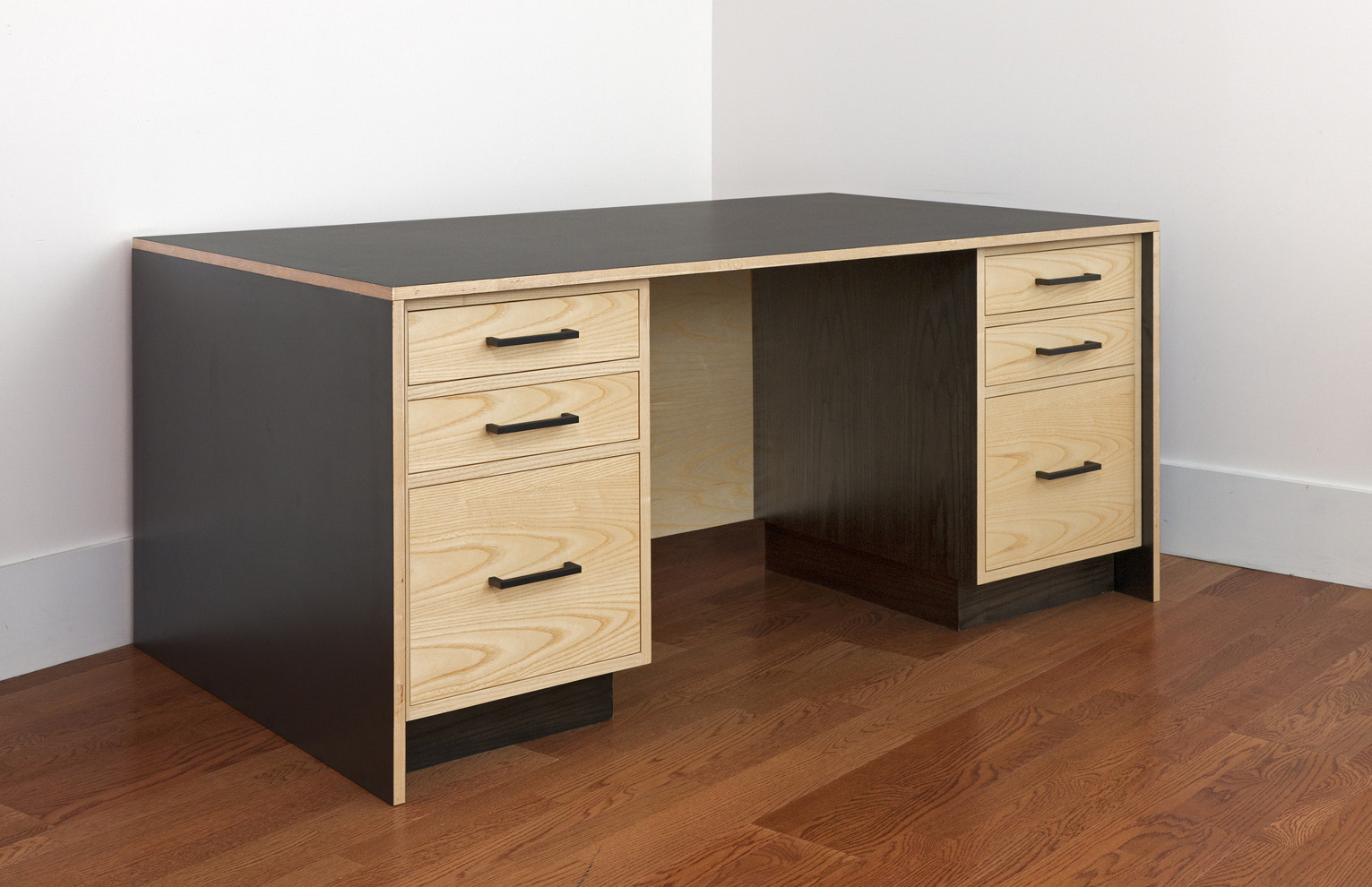 Dining Table
Cedar with chainsaw edge; birch; aluminum channel.
Pinchdog Table Set
Vintage steel pinchdog connects two oak tables into one long configuration.
Pinchdog Table Set [detail]
Pinchdog is easily removable so tables can be separated.
Leathertop Library Table
Oak with inset leather top.
Babette Retail Sales Desk
Zinc Tables | for VGS Chateau Potelle tasting room
Tri Leg Table Base
Redwood base with fabricated copper footings. Tabletop supplied by client.
Oak dining Set [2/3]
Drop leaf converts from tabletop to sideboard.