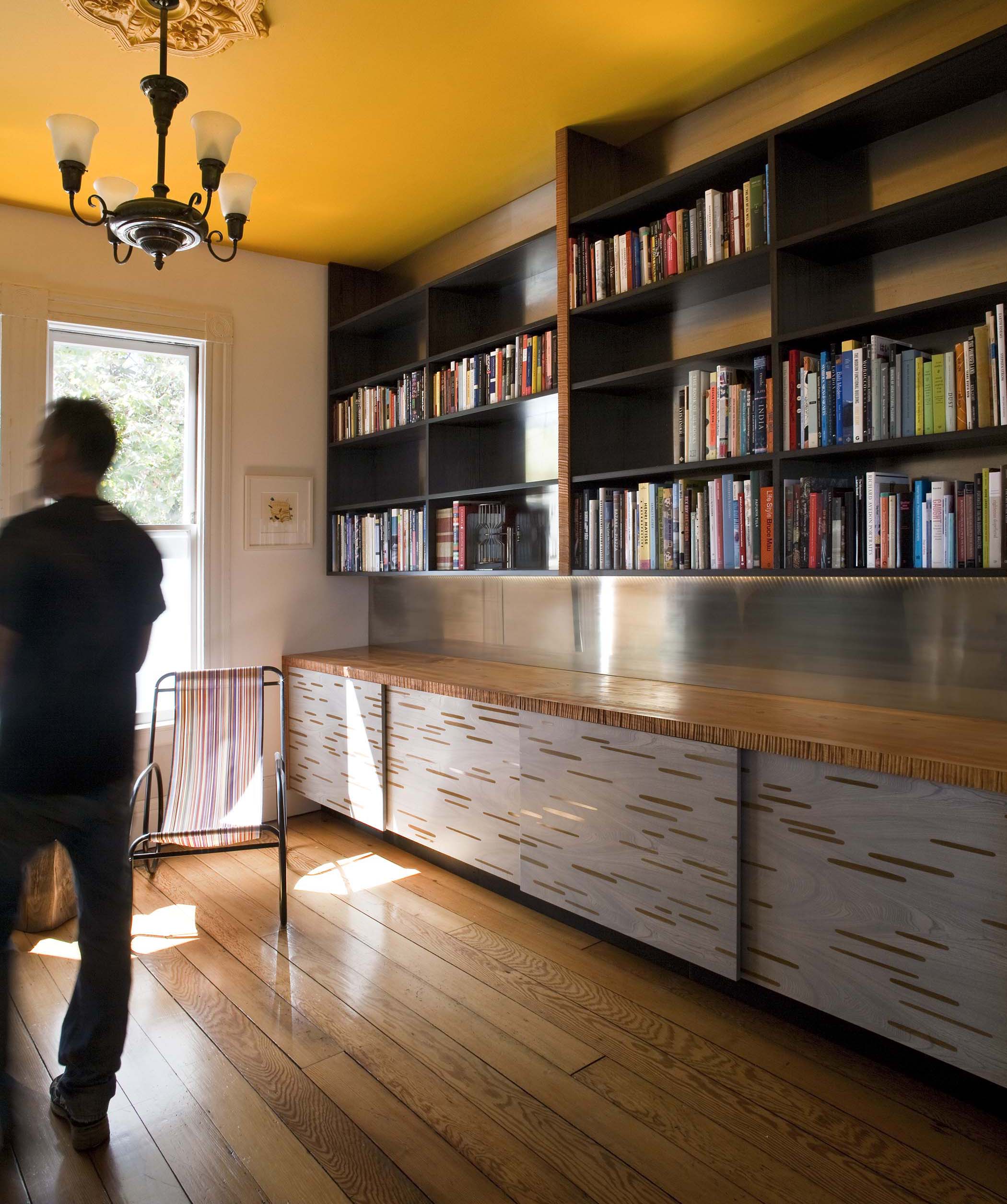 Tansu
Structure and sides made from single 4-inch-thick ash plank. Quilted maple drawers, ash doors. Wrought iron hardware.
Seattle Bookcase [1/2]
Ash and Colorcore laminate.
Bedroom Closet
Monterey cypress frame, Port Orford cedar panels.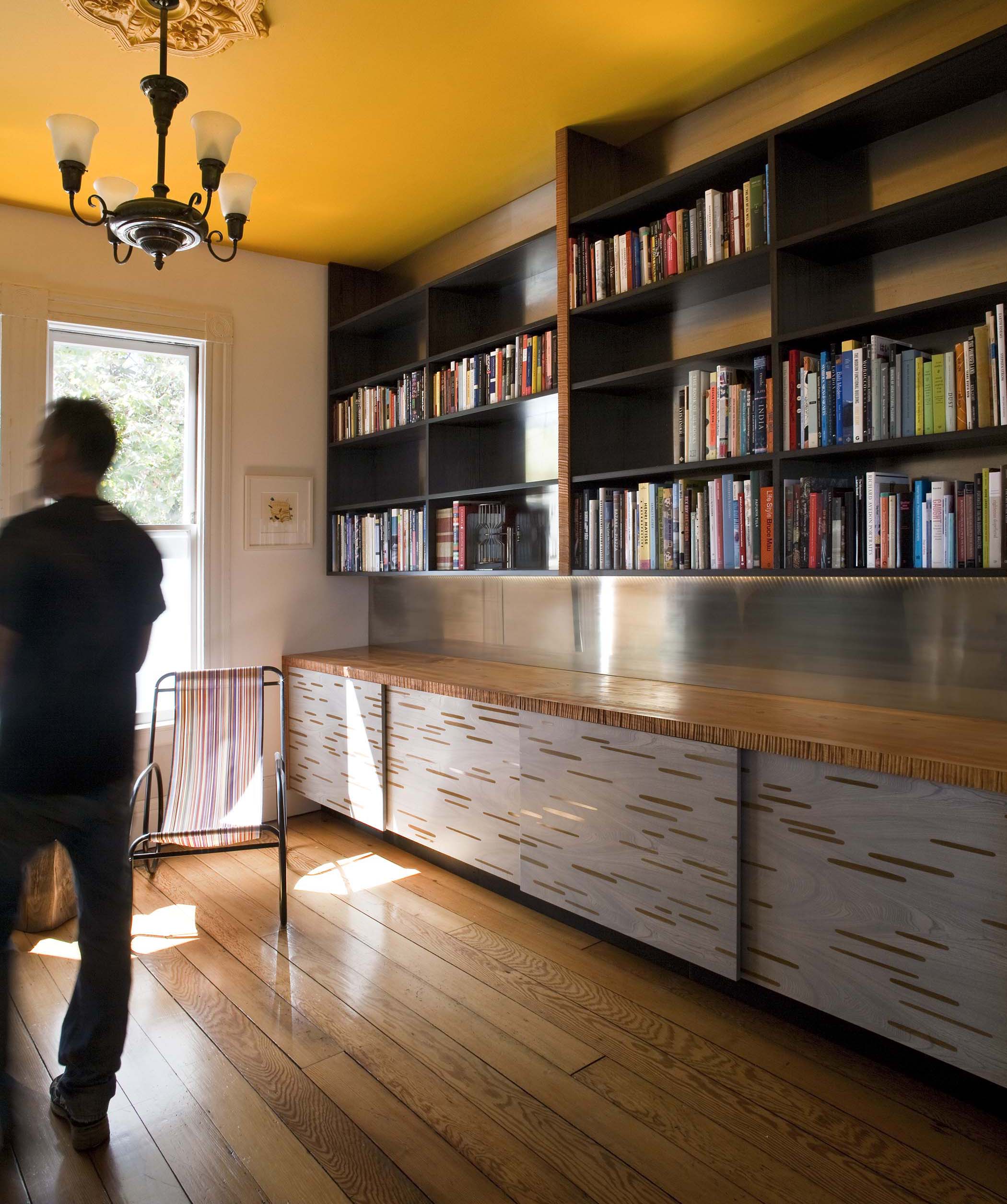 Birch Library
Shelving in stained sen ash; aluminum plate backing; cedar slab; pickled sen ash sliding doors with applied birch-pattern stencil.
Detail of cedar slab's chainsaw edge and pickled sen ash door with stenciled birch-bark pattern.
Wall Display
Stained sen ash, sen ash, walnut, weathered zinc, fluorescent light.